Epic Journeys
PickMyHoliday is a prime facilitator based in Alleppey, who makes your Kerala tour easy, hassle-free, and most affordable. We have a team of professionals who make Gods own country, Queen of Malabar Coast tour as one of the most wonderful, enticing, enthralling, and memorable holiday destination for your family and friends. Kerala with the calm Arabian Sea on one side, lush green Western Ghats on the other, lovely beaches on the coast, with many canals all over the state, PickMyHoliday makes sure that this charming holiday gives a thrilling yet memorable experience to its visitors.
Kerala boasts of its rich heritage, culture and natural offerings. PickMyHoliday is the right partner to plan your perfect Kerala trip which offers many options like backwaters for nature lovers, pilgrim centers, hills, lush green fields, vast serene beaches, palm groves, wildlife, boathouse stay, bamboo rafting, Village tours, museums, palaces, monuments, waterfalls and much more.
Blessed with a pleasant weather, Kerala is one of the few holiday destinations that can be visited throughout the year. PickMyHoliday helps you to choose a right package in the multiple options Kerala offers. PickMyHoliday suggests that the best time to visit this magical abode with your family for a leisure and fun holiday is from September to March. In this time, the cool weather enhances the beauty of Kerala. PickMyHoliday makes this time is equally befitting time for honeymoon couples to fill their lives with romance and love in this fantastic place.
Our Features
With PickMyHoliday packages the monsoon season i.e. June to August becomes an ideal time for nature and adventure lovers to visit mystical Kerala. During these months the state welcomes the monsoons with showers and blooms with all the grace and charms of Mother Nature. With the team of PickMyHoliday visiting Kerala in summer i.e. in between March to May is the best time to enjoy the beaches and this time gives the opportunity to enjoy Kerala at its fullest.
We offer different tour plans like economic, luxury and customized packages covering Kochi, Munnar, Alleppey, Wayanad, Thekkady, Kovalam and much more. Call us now for booking the most memorable Kerala holiday packages.
We offer daily tours
We offer daily tours to your favorite destination. You just need to
approach us with your bucket list.
Mouthwatering Cuisine
We offer a flavorful Kerala and other heavenly cuisine during
your stay.
Affordable Price
Though we offer unique services, the cost charged would be highly
affordable. Pay less, transit more!
24*7
Our team can be approached at any time, irrespective of the day or time. We are
always ready to assist you.
Room Booking
From taking you to explore your dream destination, to making your
stay comfy, we offer it all.
Epic journeys
We ensure to make your trip turn out to be the best and the
most memorable one.
Packages
Our tour packages change according to the season and time. Thus, you can
enjoy a varied tour package.
Online Booking
You needn't approach us physically to reserve your dates. Visit our
website and enjoy our online booking scheme.
Our Latest Tour Packages
3 bedroom with attached bathrooms farm house bordering Marayoor sandalwood forest.Ideal for family and groups get together.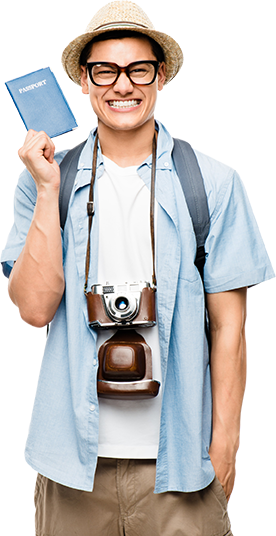 Contact us
Just pack and go! Let leave your travel plan to travel experts!